Pirates Beach - Mombasa's Favorite Beach

Pirates Beach is a magnificent public beach and a popular destination for beach lovers who want plenty of socializing and to experience a wide variety of entertainment.

Just make sure you have your camera ready to capture your most amazing moments at the beach!
Officially known as Jomo Kenyatta Public Beach, Pirates Beach is a famous beach for many locals and family units who want to swim, relax and enjoy the extensive sandy beach Mombasa has to offer.
About the Beach

The beach is usually busy with various activities. From the main road to the beachfront, the path is lined up with several kiosks and vendors selling various kinds of wares ranging from second-hand clothes, swimwear and beach paraphernalia, artifact decorations and other interesting bric-a-brac. Prices here are quite affordable and you can still bargain for a better price.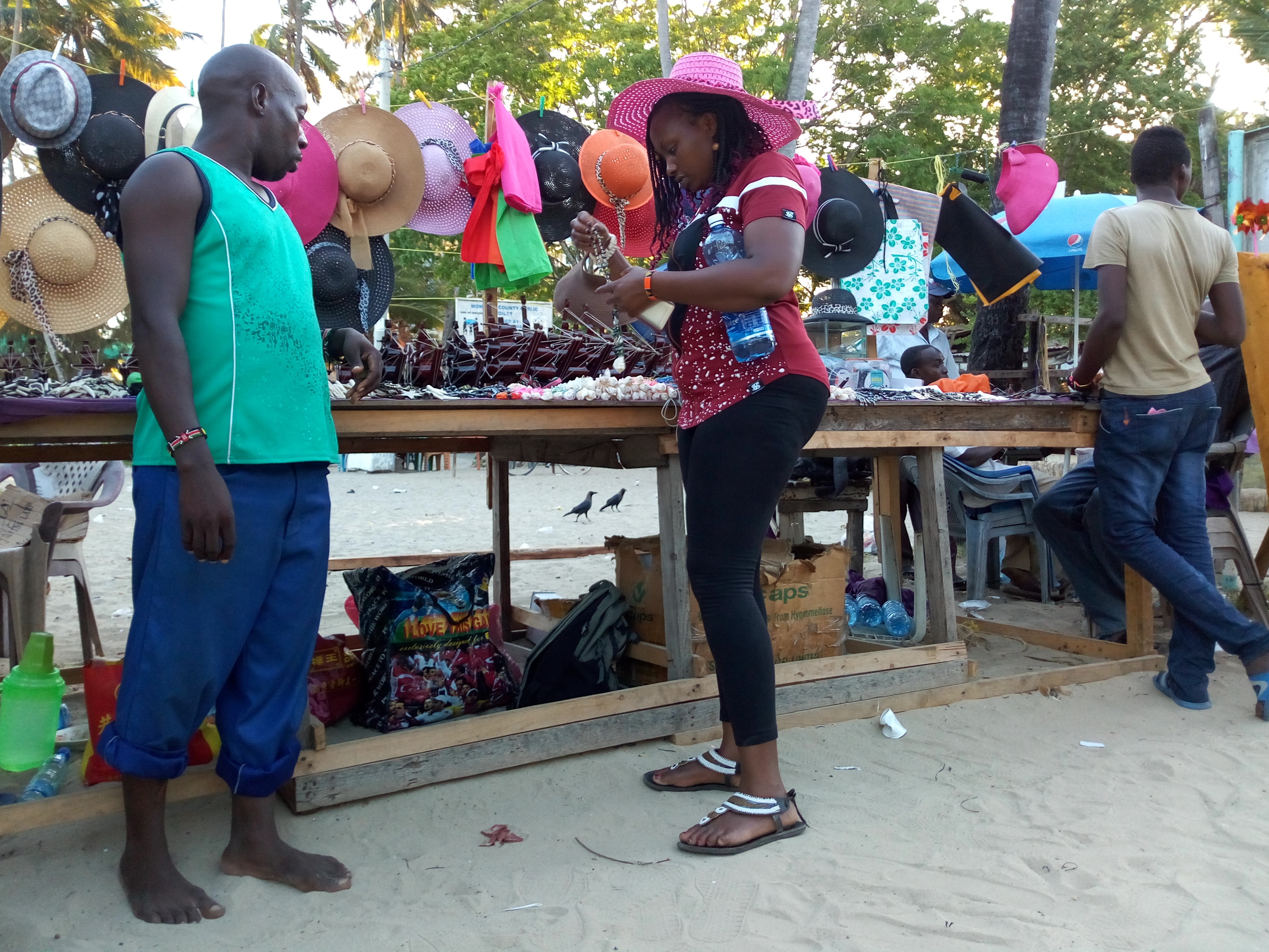 Other vendors act as custodians of your personal belongings when you want to take a swim in the ocean. Since many stalls are offering the same service, you will need to note well which one you leave your items with.
They also have changing booths where you can change into your swimming costume. There are no public showers to wash-off sea sand after swimming but you can clean the sand off in the private changing booths.
You can't go hungry here, numerous eateries line the beach with plenty of Swahili foods such as fried cassava, seafood as well as coconut juice and plenty of other local foods. Foods and drinks prices here are quite affordable. If you need to sit down, there are plenty of chairs but they are not for free. You'll have to buy either a drink or a snack to be allowed to use them, if not you pay a small fee 

Most beach services here are operated by beach boys who act as middle guys. They can be quite persistent and nagging especially when they notice you are a newbie and they want to persuade you to buy their service or product. They usually quote higher prices, off cause for better commissions.
However, don't be in a hurry to settle on their first offer, take your time to know what other dealers are offering for the same.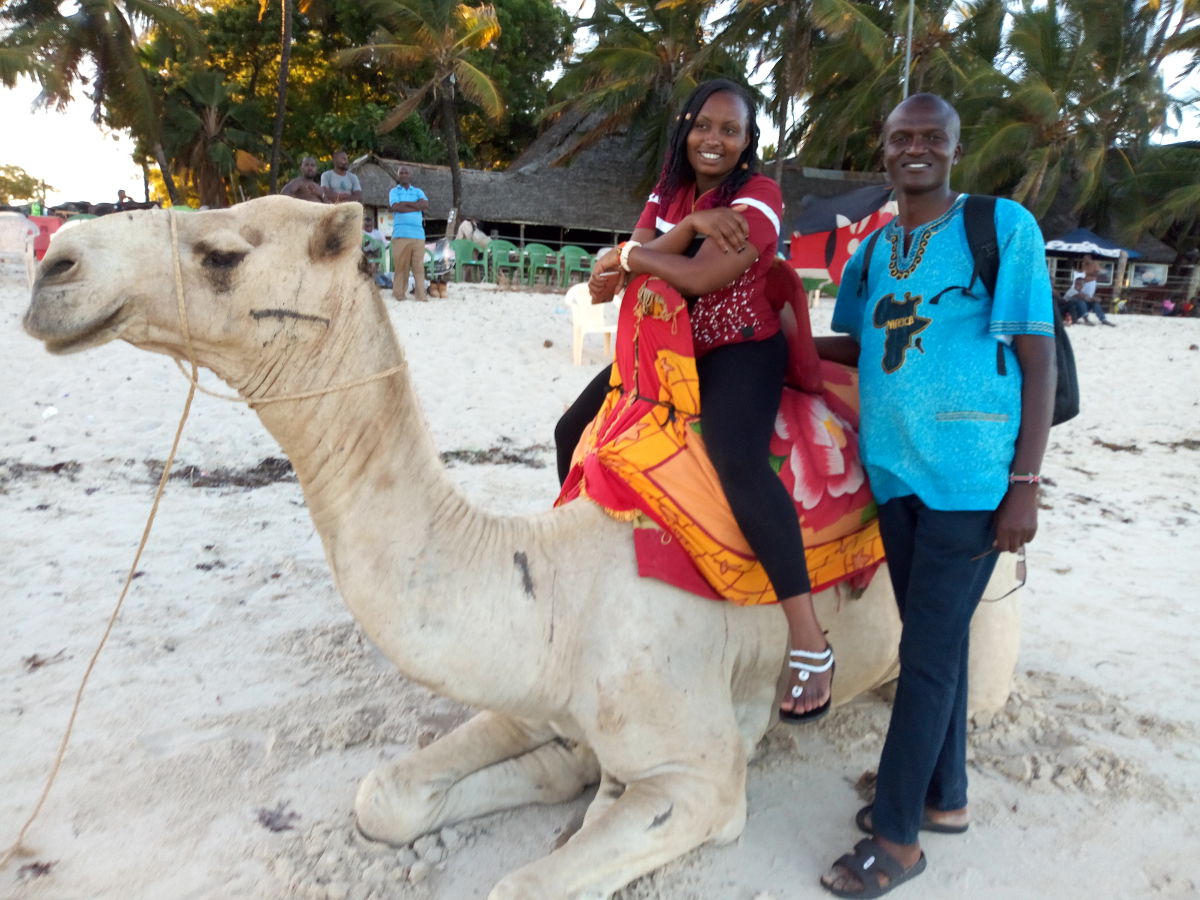 Me and my wife taking a camel ride
Pirates Beach is a beach that never goes to sleep. It's a 24/7 active beach. There are night clubs and vendors who stay operational till morning.  You can come to relax or party by the beach until very late at night or early morning. 
In case of an emergency, there is a Red Cross Rescuer & Emergency Centre at the beach that offers first aid services. The Centre closes at 6 p.m. and people are cautioned not to swim after they blow the evening whistle.
Getting to Pirates Beach

Pirates Beach borders Bamburi Beach to the south and Nyali Beach to the north. 
If you are coming from Mombasa, it takes approximately 20 minutes to drive on a less busy hour. The beach is adjacent to the main Mombasa-Malindi highway, and most public means pass via the beach to pick and drop passengers. 
You can also access Pirates beach from other Bamburi beach while just enjoying your beach walk.