Funzi Island - A Day Trip to Kenya's Best Kept Secret
Are you after some relaxation in an untouched environment away from any other tourists and people? If so, there is an island calling out for your name. Funzi Island! 

Enriched with picturesque scenery and tranquil ambiance, Funzi Island is a hidden gem completely off the radar to many tourists. Accessible only by boats, this island has remained isolated for centuries of years. Think of it as a safari on the beach type of a getaway with conservation as their backdrop jewel.
There are no present-day modern beach resorts with high-end designs in Funzi but simple properties that reflect the influence of the local community and coastal architecture.
Funzi is an archipelago of other islands and islets and numerous small creeks. Funzi Island is the largest of the islands and inhabited by the  'Shirazi' tribe who live in one village. The rest of the island remains inhabited, an ideal environment for privacy.
Funzi Excursion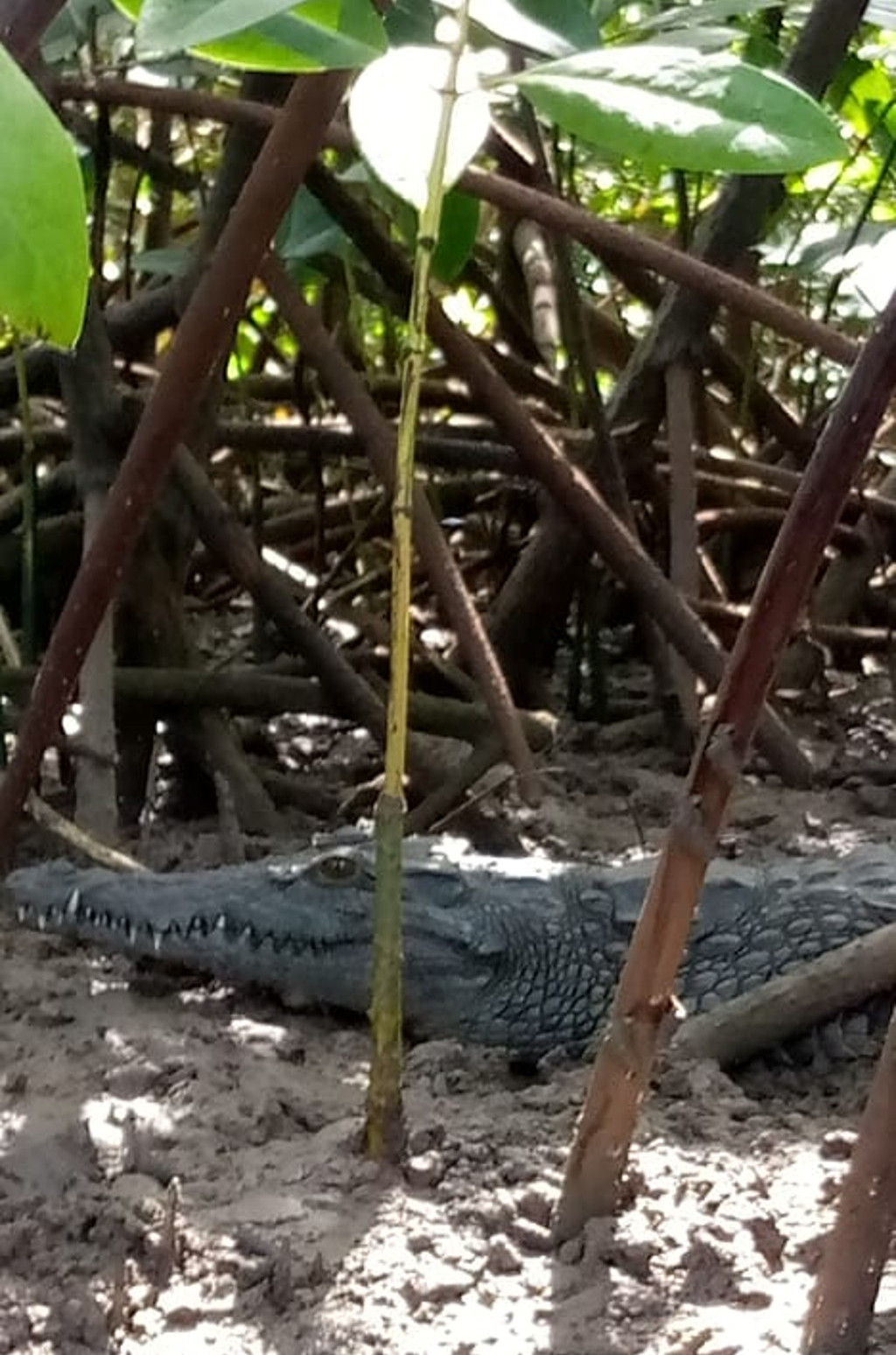 Funzi Excursions are not just the ordinary beach day out you find on most beaches, but they are full of adventure around every corner.  Your experience is what will make of its memories.
If you are on a one-day adventure, you will have to start your expedition early to have a taste of all the sites.
The best way to explore Funzi's fairyland is by a travel agency. Kinazini Funzi Dhow Day Safari are the favorites. They offer memorable safari adventures at an affordable package. To add icing to the cake, they own a private island where they serve lunch.
If you came independently, you can hire a private tour guide at Bodo village to organize a boat for you and show you around. However, be keen to get a guide that will give you value for your money.
Funzi  Adventures

Funzi Island Village Tour: Funzi village tour is like traveling back in time. No electric wires. No street lighting, no central water supply. No roads. Life is so relaxed.
Take time to interact with locals and learn about their traditional practices and lifestyle. Cures provided by their witch doctors. Past slave trade events at Funzi.
Try some of their local foods, especially 'mchele wa nazi' prepared using coconut milk and oil. You will love it.
Do not leave the island without a souvenir. There are beautiful hand-crafted baskets, hats, fabrics, and other artifacts sold by a group of women. If you have time, they can teach you how to weave.
Shopping At Finzi Village
Boat Riding: Take a boat tour and enjoy the ambiance and fragrance of the fresh sea breeze from the surrounding islands.
Creek Fishing: Creeks provide ideal spots to find fish. They provide shallow glassy calm waters perfect for fishing. Also, you can fish with the locals in their traditional dhows and canoes and learn how they catch fish with their old technics.
Bird Watching: Take a trip up River Ramisi Estuary and enjoy a two-hour journey of spectacular views of bird species. There is also a good chance of spotting Nile crocodiles as well.
Kayaking: Glide silently through the flooded forest and under the canopy of mangroves.
Beach Funfare: Swim, hike, or sand bath in one of the fine pristine and clean beaches of the Indian ocean. At low tide, world-famous Funzi 'Lost Paradise' sandbars appear. A perfect opportunity to sand bath, swim, dine and play in the middle of the ocean before tides rise to erase all traces of visitors.
Where to Sleep and Eat

Despite being in a pretty remote area, Funzi Island surprisingly has one of the gorgeous beachfront resorts where you can relax and enjoy your private vacation.
Funzi Keys: A family weekend home turned into a beach resort, has a home in touch luxury.
It has nine spacious cottages where you can relax and enjoy a panorama view of the ocean, the islets, and the African sunset. It is the only private beach where you can walk with nobody next to you. Only turtles to greet you.
Avicennia Island: Is another resting  and dining heaven. Named after a species of mangrove tree found in Funzi, Avicennia Island is a beach camping paradise. Spend the overnight life under the twinkling stars and the moonlight sharing stories beside a bonfire.

Getting to Funzi island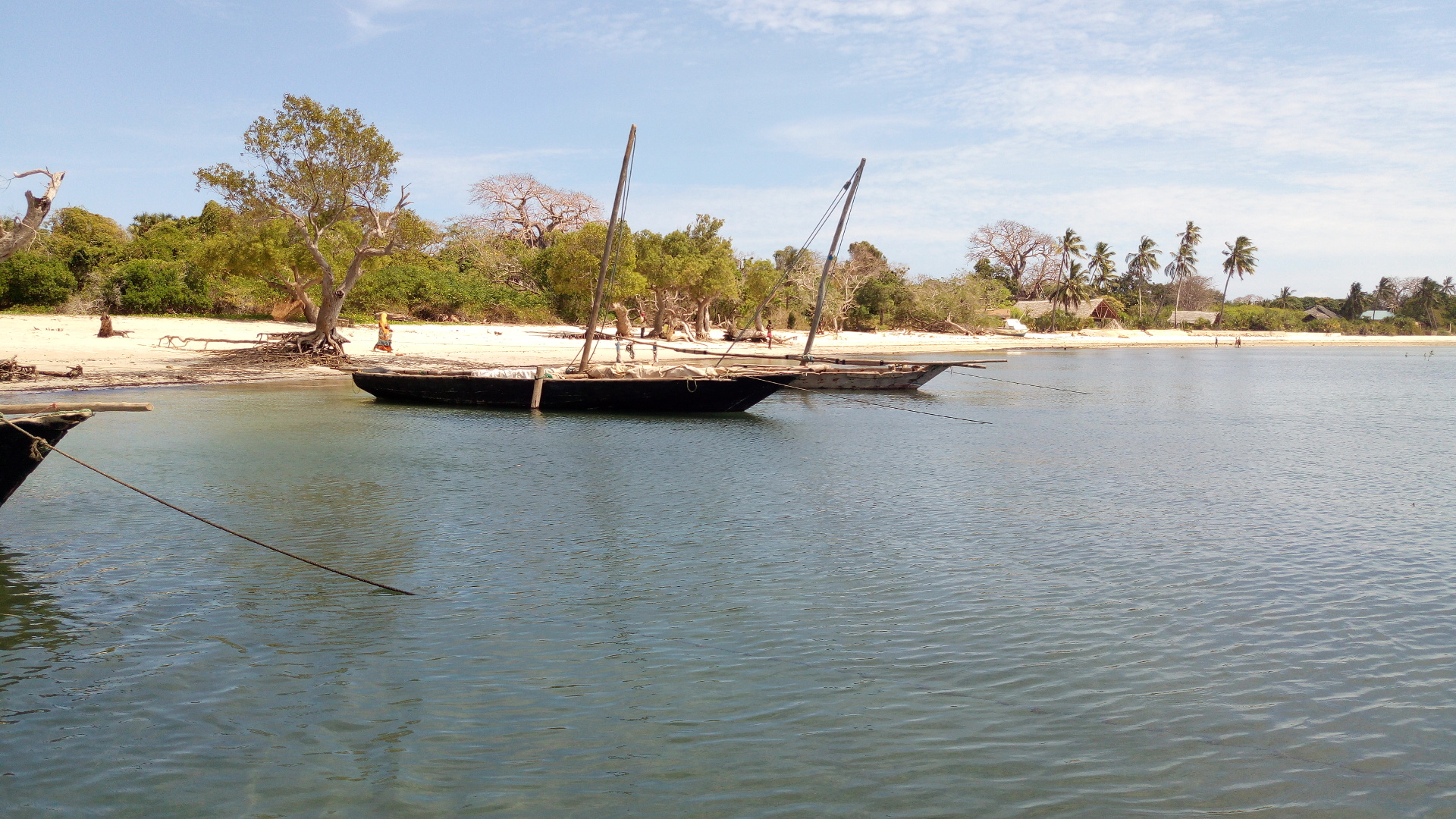 Traveling to Funzi island is an experience by itself! So, keep your camera close to capture every moment that charms you along the way.
Funzi Island is 75 kilometers south of Mombasa City and a few kilometers south of Diani Beach. You can travel by road or sea to get to Funzi.
You can use public transport, which is more budget convenient if you prefer. You will board a minibus plying Lungalunga Ramisi road at Likoni terminus. Upon reaching Ramisi junction, you will take a motorbike taxi, best known as 'bodaboda' Bodo village... which is the main gateway to Funzi Island.
However, for long trips like this one, it is best if you travel in style. Book your travel with a tour agency and let them do all the planning for you. Several tour agencies do offer high-end travel experiences ranging from tour vans to dhow safaris. Book your travel with one of them to avoid travel inconveniences.