Mombasa Photos - A Visual Journey 
I've always loved Mombasa and these Mombasa photos should give you an idea why this wonderfully vibrant city is a must-see.  From 15th century forts to pristine beaches - there really is something for everybody.
Fort Jesus
Built in the 16th century by the Portuguese, Fort Jesus is now a UNESCO World Heritage site and is the number one tourist attraction in Mombasa. It is one of the best examples of 16th century Portuguese military architecture found anywhere on earth.
The museum, within the fort, is definitely a must and helps you to get a better understanding of the fort's fascinating history as it changed hands from Portuguese, to Arab, to British rule and the changes wrought by the various rulers.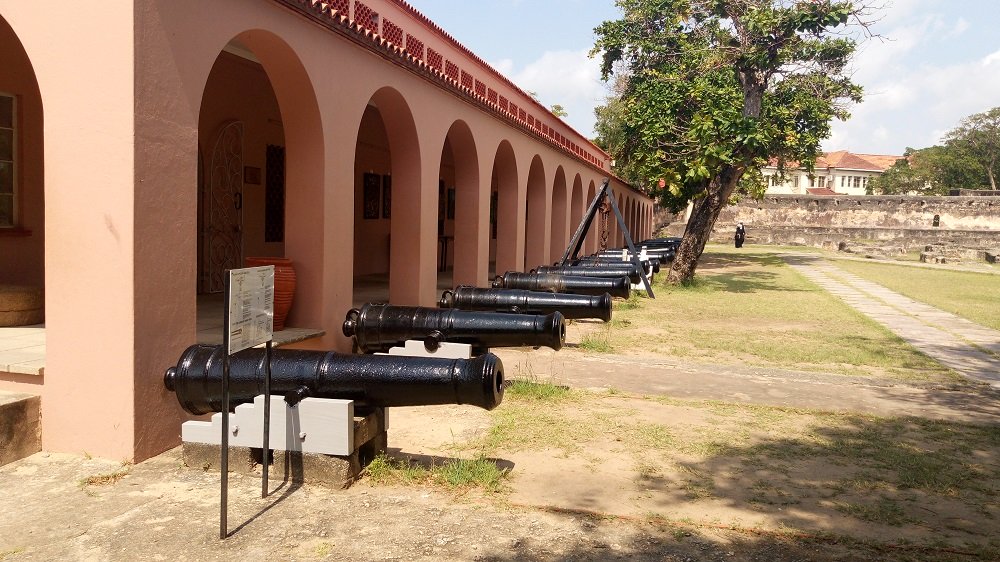 British & Portuguese Cannons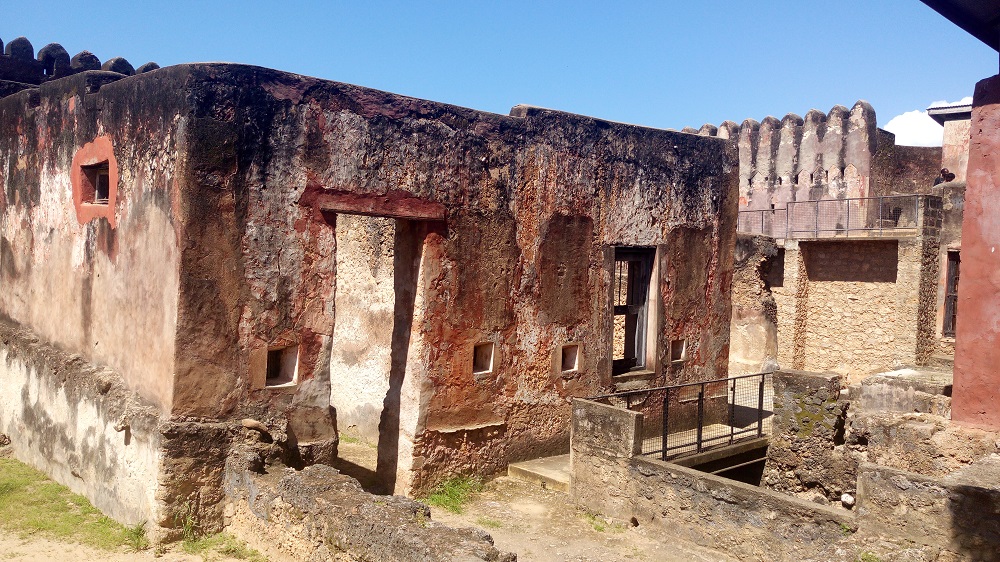 Mambasa Village
Been longing to meet a Nile Crocodile? Well here is your chance. At the Mambasa Village they have crocodiles of every size - even small ones you can hold.
Arriving on the SGR Train
Wow! How things have changed since the old days when the train from Nairobi to Mombasa was really old and unreliable. Now, with the new SGR line, the trains are modern, on-time and world-class.  
One amazing fact about the rail line is that much of it passes through habitats where wild animals roam and, in order not to block migration routes, the track is raised high above the ground so that even a giraffe can easily pass below. Seems like they've thought of everyone... from passengers to giraffes!
Old Town
The old town is the most characteristic part of Mombasa, truly a melting pot of cultures from around the world with people having arrived here over the centuries from throughout Africa, the Middle East, Asia and Europe.
Somehow, they have combined to create an enthralling culture all of their own here in Mombasa and the ornate balconies, diverse architectural styles and beautifully carved doors pay tribute to that. 
Mombasa photos can never really capture what it is really like to actually be in the old town and, indeed, Mombasa's old town can be a bit overwhelming to the senses at first. Once you've become accustomed to it, you feel like you never want to leave.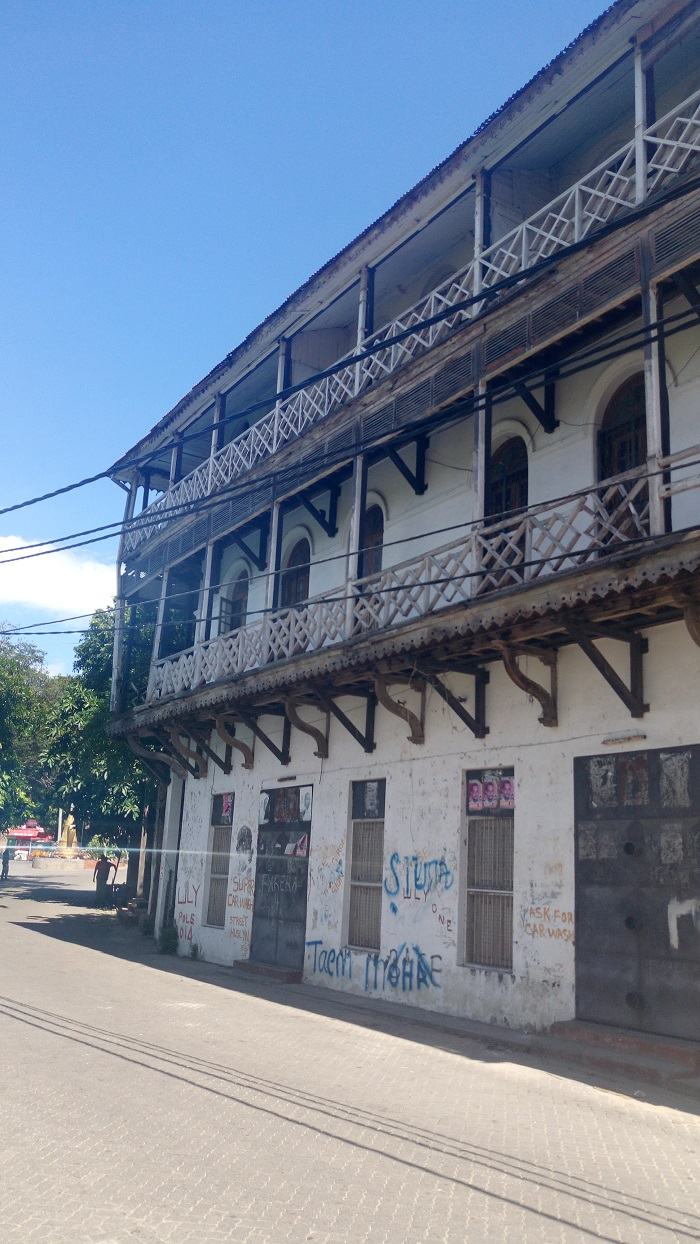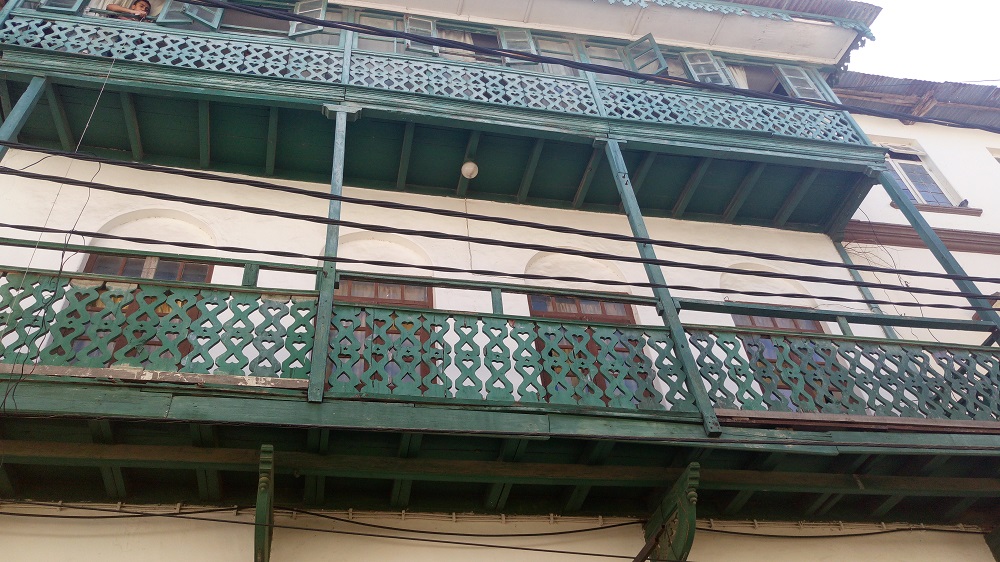 Restaurants 
Plenty of choice awaits, you've everything from dinner on a dhow, to pizza to superb local Swahili cuisine. Which restaurants should you visit? Click here for our picks.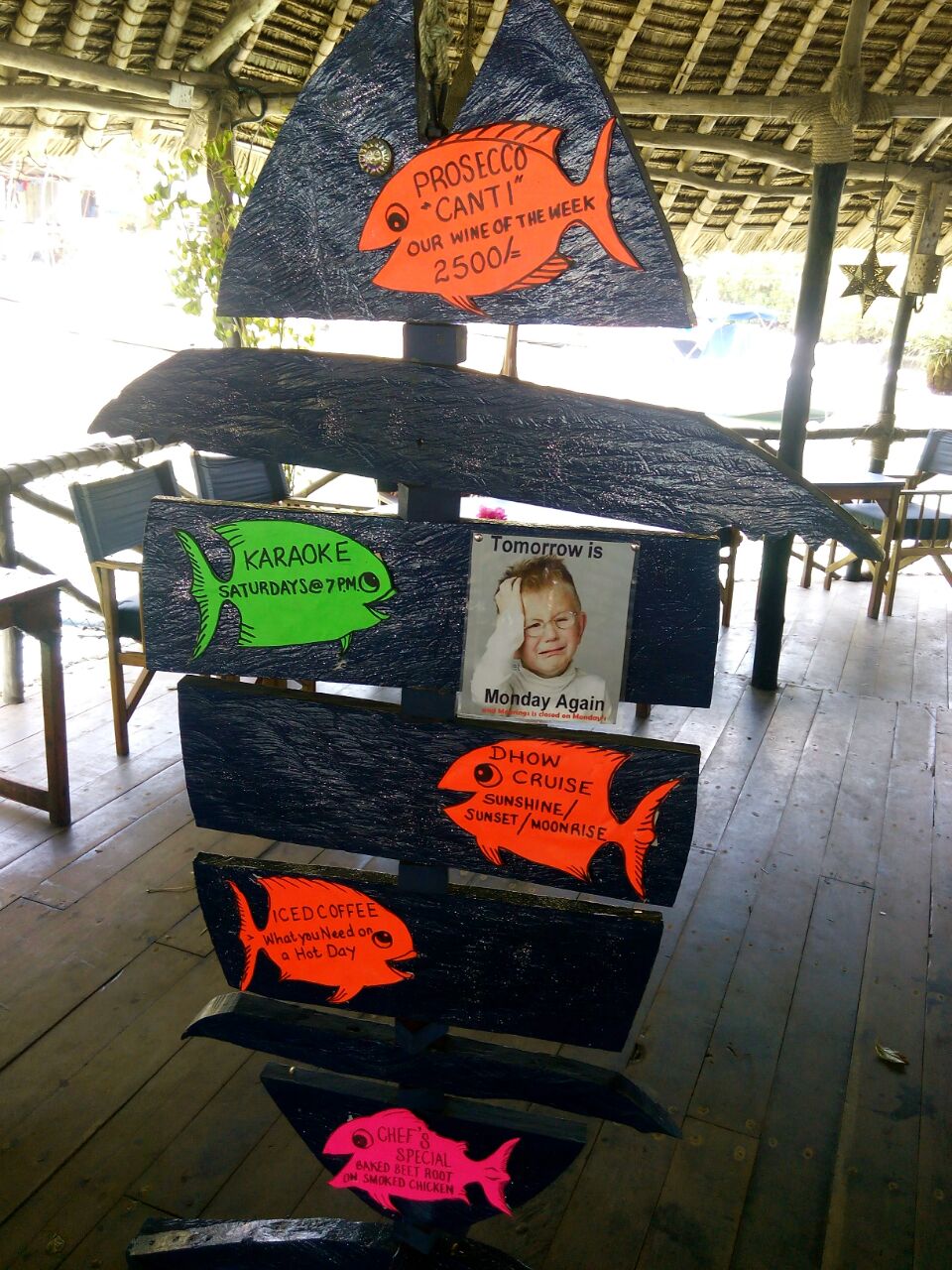 Shopping
From modern shopping malls to Swahili arts and crafts, the choice is huge. The Bombolulu Works is top of the list though, and anything you buy here goes to support the disabled people who make these wonderful handicrafts and jewelry. Our Mombasa Shopping Guide has more.
Bombolulu Works
On the Boat
With Mombasa being built on islands it is a good idea to take to the water to get a better idea of the cities layout. Best option is to take a dhow trip down Tudor Creek. For a less-touristy and genuine taste of local life take the Likoni Ferry.
Likoni Ferry
Beaches & Marine National Park
Most tourist come to Mombasa for the beaches, they are world class and offer miles of white sand, warm waters and wonderful snorkeling.
Me, surrounded by fish