Turtle Bay Beach Club
Turtle Bay Beach Club is probably my favourite resort in all of Kenya. There are so many reasons why this is the resort to choose if you are travelling as a family.
Let's start with all the excursions they offer:
Evening dhow tours along the gorgeous Mida Creek with the water gently lapping against the wooden hull and phosphorescence sparkling in the moonlight.
Gedi Ruins: visit the fascinating ruins of what was once a thriving town in the 12th century.
Butterfly farm tour where you are surrounded by butterflies of tropical brilliance.
Birding at the Arabuko-Sokoke forest.
Camel rides on the beach.
Marine park exploration - enjoy the beautiful coral and plenty of coloured fish -  in season you might also see dolphins and whales.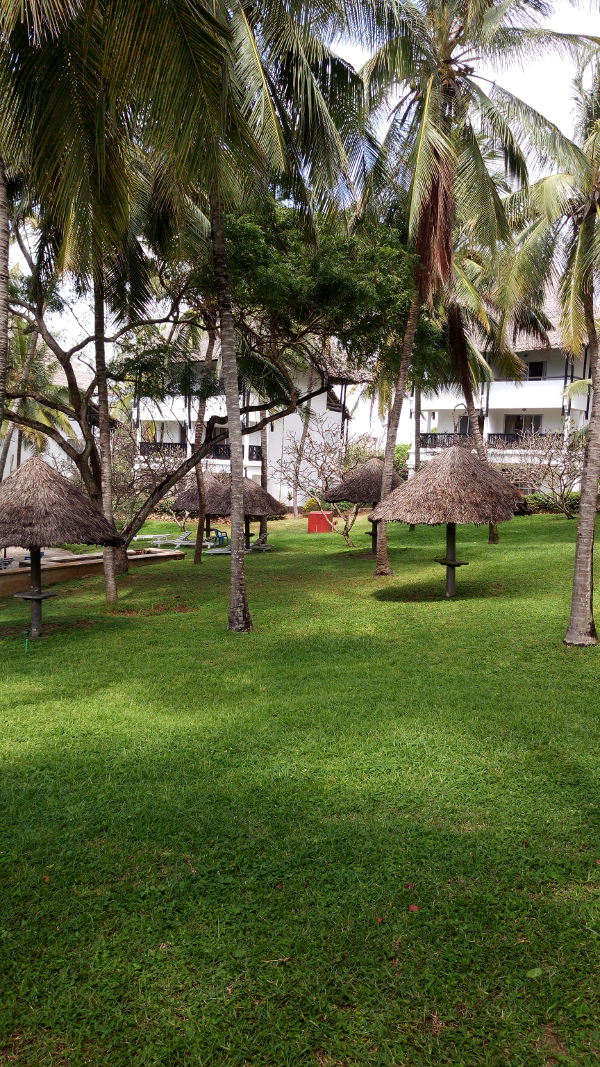 For the Kids?
Well, most of the excursions I mentioned before are great for kids but you could actually just stay in the Turtle Bay Beach Club all day and your kids will be more than happy.
On your arrival  your children will be invited to join the Fun Base Team. They organize beach games, beach cleanups (lots more fun than you might think), aerobics, discos at night for the teenagers, a supervised kids club and other entertainment events and competitions.
Any activity you or your kids take part in earns you points that can be exchanged at the end of your stay for some goodies.

The Hotel
The hotel has things well organised with two swimming pools:
The Activity main swimming pool is perfect for families and kids with lots of splashing about, laughter and fun. 
If you are here without children don't worry, you can still have a relaxing time at the Quiet pool which is for adults only who want to relax in a calmer atmosphere. 
Get even more into that holiday mood while relaxing with a tropical cocktail at the Weavers Nest bar while watching the weaver birds whistle while they work at making their incredible nests.
Turtle Bay features two restaurants which serve delicious and exciting continental and Asian dishes.
Depending on your requirement you have several rooms to choose from, ocean view rooms or Lamu garden view rooms, the rooms are all very specious and furnished with modern facilities and high speed internet.
Named after a turtle shaped rock that is directly in front of the hotel, Turtle Bay Beach Club too is an Eco-friendly hotel. It has turtle hatchery nests where turtles come and lay  their eggs each year and also it has a Turtle Rescuer Center where they share information on how best to take care of the turtles.
They are doing some internationally acclaimed work at protecting turtles  - which are increasingly endangered by all the plastic dumped into the oceans.  The turtles mistake the plastic for jellyfish, swallow it and this leads to their deaths. 
Your staying will help to support this noble work.