Wasini Island – A Sea-Safari to One of the World's Premier Ocean National Parks
Wasini Island! You can call it a little slice of paradise.
Home to dolphins, a vital migratory route to whales and seabirds, pristine coral reefs, aqua azure clear waters, fine white sandy beaches, mangrove jangles, historical sites, and authentic Swahili cuisines.

One thing for sure about Wasini Island, it will make you fall under its magical spell with all its magical wonders.

Located far south towards the Kenyan Tanzanian border, the distance from Mombasa to the island is a bit long but adventurous. Beautiful countryside fringed with palm trees and sugar plantations.
Our Safari Tip: The road trip to Wasini Island is quite a long journey. So, pack a small safari kit for yourself. Include drinking water or an energy drink, a few snacks, a neck pillow, swimming gear, gel, and beach cove rap.
Excursions
Kisite Mpunguti Marine National Park & Reserve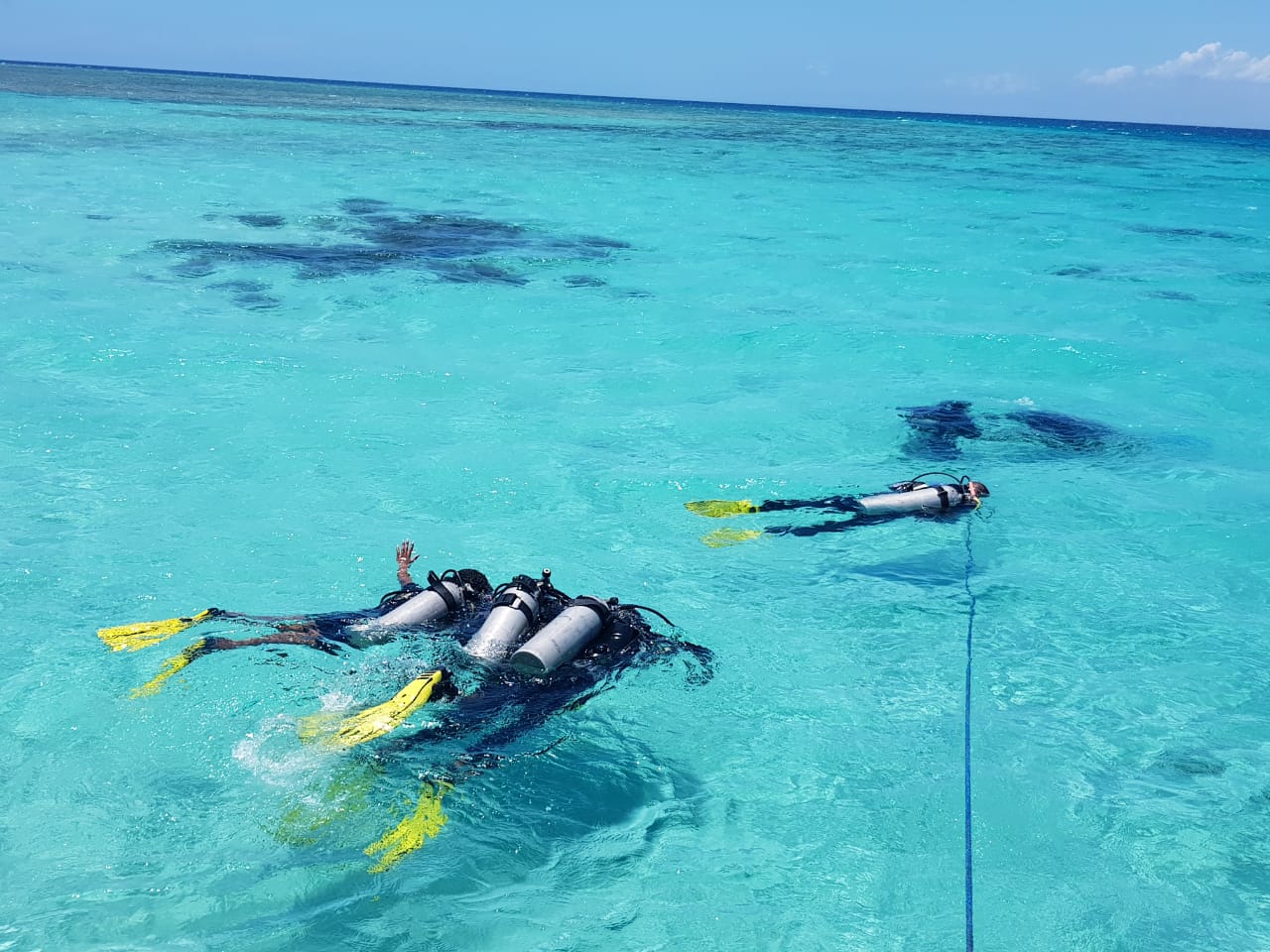 Can I bet this?
You have not experienced Sea Safari until you visit Kisite Mpunguti Marine National Park & Reserve. A true definition of a natural wonder where snorkeling and swimming with dolphins is a pleasure.
And do you know why?
Kisite Mpunguti Marine Park is the best marine park in Africa and the second-best in the world.
So, if you get an opportunity to explore this marvel world… take it!
And here are important points to note first.
The marine park is under the management of Kenya Wildlife Service and there is an entry fee to the park.
Plastic water bottles are not allowed at the park.
Boats are locally owned and rates depend on whether it's a fiber or dhow boat. Dhows are usually costly but fun and comfortable to cruise on.
If you are budget conscious, you can hire a boat as a group and cost-share the fee.
Ok, let's voyage…
If it is your lucky day, you might spot pods of dolphins along the Wasini channel before even your boat sails a nautical mile.
Swahili traditional dhow to date remains the best way to explore the Wasini reefs and the voyage takes about an hour to the park.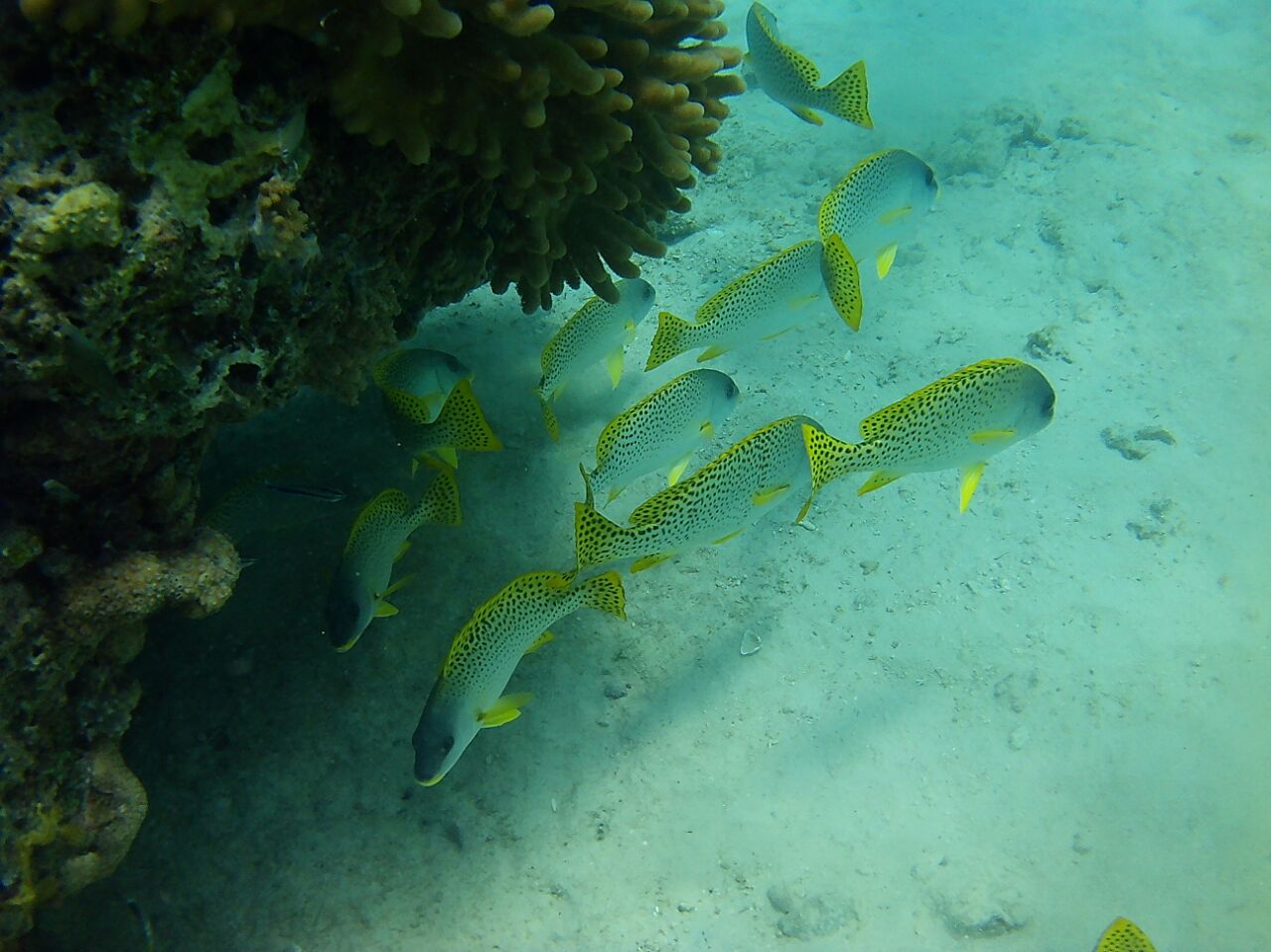 'BIBI' was my favorite dhow. The live dance and music onboard still echo deep down in my thoughts. Our guide Ramadhan and his crew were good at their navigation. We were able to locate pods of dolphins with ease. Even some of us who felt confident enough swam along with them. For me, I wasn't.
Has the tides drawback, sandbars, and islets fringed with shallow reefs come up revealing a rainbow of coral gardens swarming with shoals of multicolor fish, turtles, and sea vegetation. The snorkeling experience is beyond dreams.
Kisite corals are so shallow and easy to snorkel in that even if you are a beginner, you can't miss the fun.
When you need a little break from snorkeling, you can take a walk around the reef, sunbathe, build castles on the fine sands before tides return, and wash away all traces of visitors.
Wasini Village Tour

The village tour to Wasini Island is quite exceptional and interactive. The locals are welcoming and friendly. Try some of their foods, share stories, and learn about their lifestyles and the tales of the island.
Visit the dead Coral Garden and the ever-green mangrove forest. A wooden footbridge meanders deep into the mangroves, cutting across various species. If you are keen-eyed, you might spot crabs mellowing in the shallow muddy water.
When the tides completely move out, you can walk inside the coral gardens that once flourished with sea life.
Caution! Do not walk barefoot. Dead coral rocks are usually Sharp and rough. 

Shimoni Caves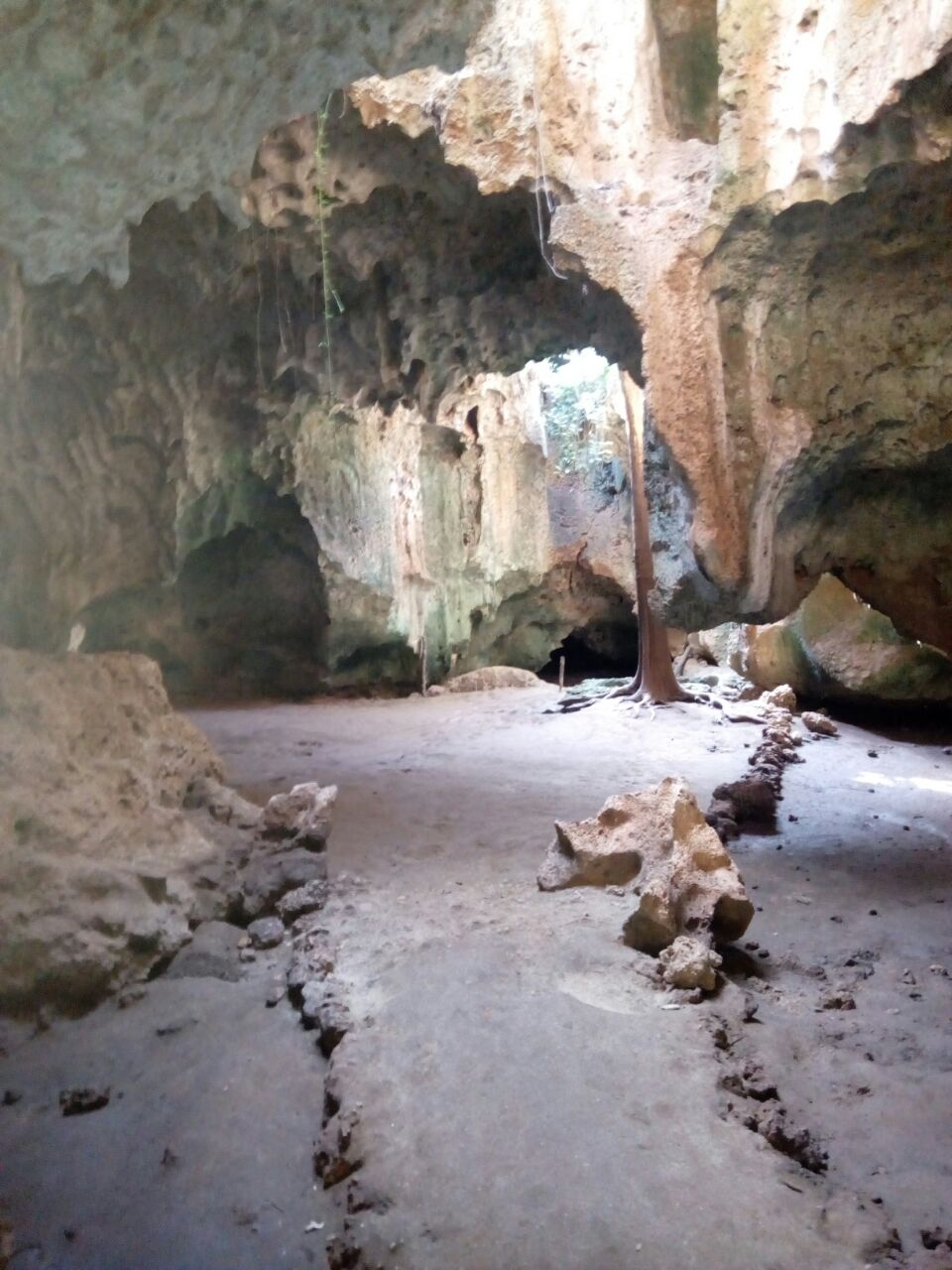 If you like history as I do. You cannot miss visiting the 'Shimoni' caves. A Swahili word for a pit.
Once a sacred site then turned slave site; Shimoni caves remind you of the dark side of humanity. Old iron shackles, wooden crates, rusted chains, and metal studs tell the painful story of victims of slavery.
The place looks a little bit scarring because of the low lighting. Even some bats have made it their home, but it is safe. There is a tour guide stationed inside the cave to walk you through.
You can also bear witness to the enduring monsoon dhow trading culture at Shimoni town shoes. Dhow's dock and depart to Pemba islands with goods and passengers the same way they used to over 1000 years ago.
---
Where to Eat and Sleep

Wasini Island has several restaurants aligned along its shores overlooking the water channel. If not all, most restaurants require you to pay for your meal upfront when you make an order. Bidabadu and Pillipipa are the most popular restaurants for their exemplary services and tasty Swahili cuisines.
If you intend to spend the night, Shimoni Reef Hotel offers the best accommodation experience. It has charming Swahili-like cottage suites that rhyme well with your sea safari expedition.

Additional Info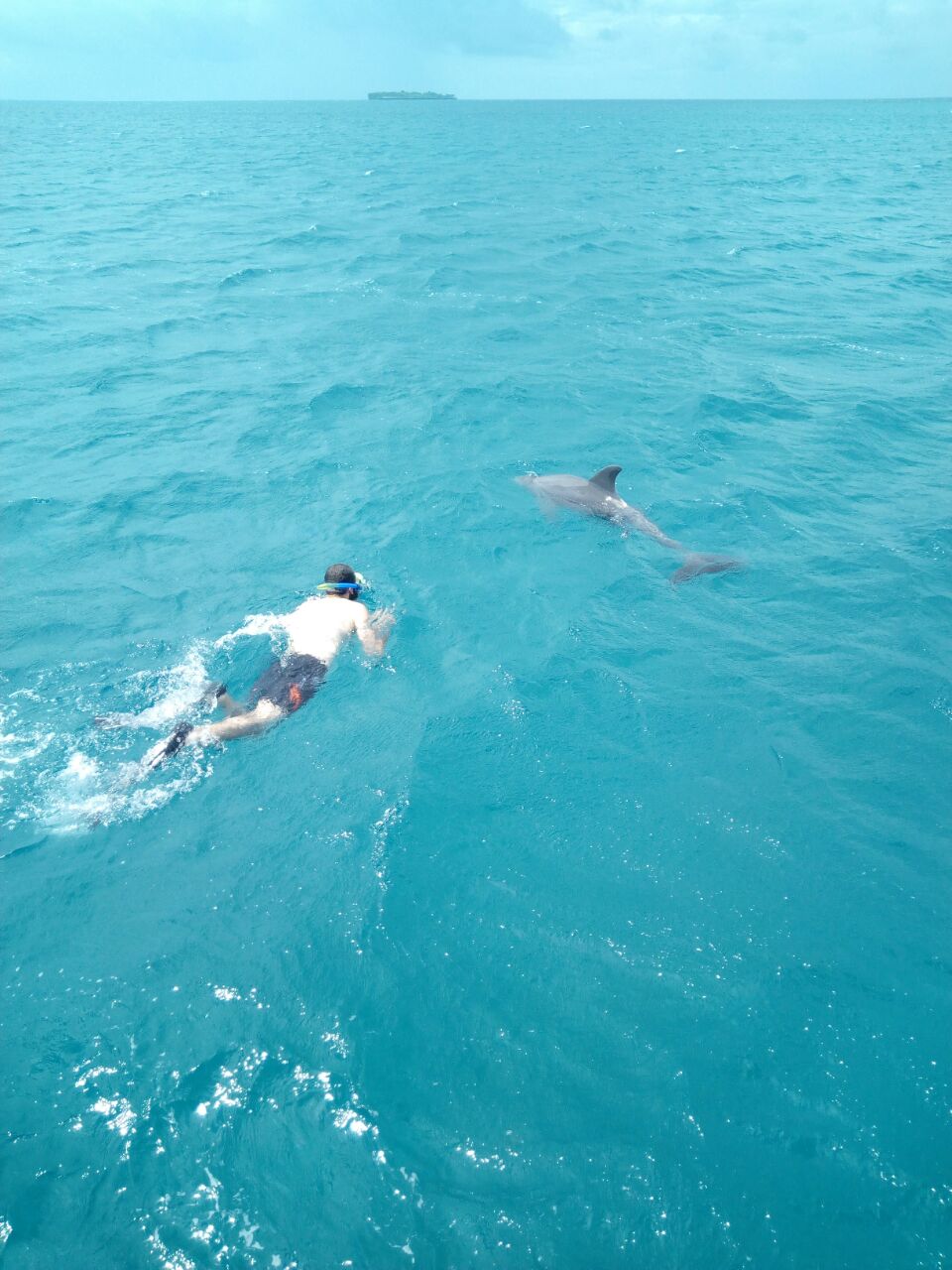 There is an entry fee to Coral Garden and Shimoni Caves and rates depend on whether you are a local citizen, resident, or non-resident.
 If privacy and flexibility are your taste, you can hire a private dhow at an extra cost.

If you are sea enthusiastic, you can book deep-sea fishing adventures, and cruise dhow safari to Funzi Island or Vanga near Kenya Tanzania border.
Getting to Wasini Island

Travel by road is the most common way of getting to Wasini Island. The journey takes about two hours and thirty mins drive.
If a more relaxed and flexible journey is your style, you can book your trip with a tour agency or use a private car.
However, you can still use public means, which is much cheaper and has its fun side. You can interact with the locals and learn much along the way. You will board Shimoni minibus at Likoni tamanus to bring you to Shimoni town.
There is a time limit when the last minibus leaves Shimoni town in the evening. So, keep note of that to avoid inconveniences with your return trip.