Watamu Beach in Kenya – Ivory Sands and a Warm-Hearted Town Await You
Welcome to the land of the sweet people… Welcome to Watamu beach in Kenya. I will always keep craving for this place over and over again.
Two things that will keep driving me back to Watamu: -
The charming people of Watamu
And the shimmering stretchy white sandy beaches with a backdrop of offshore coral formations.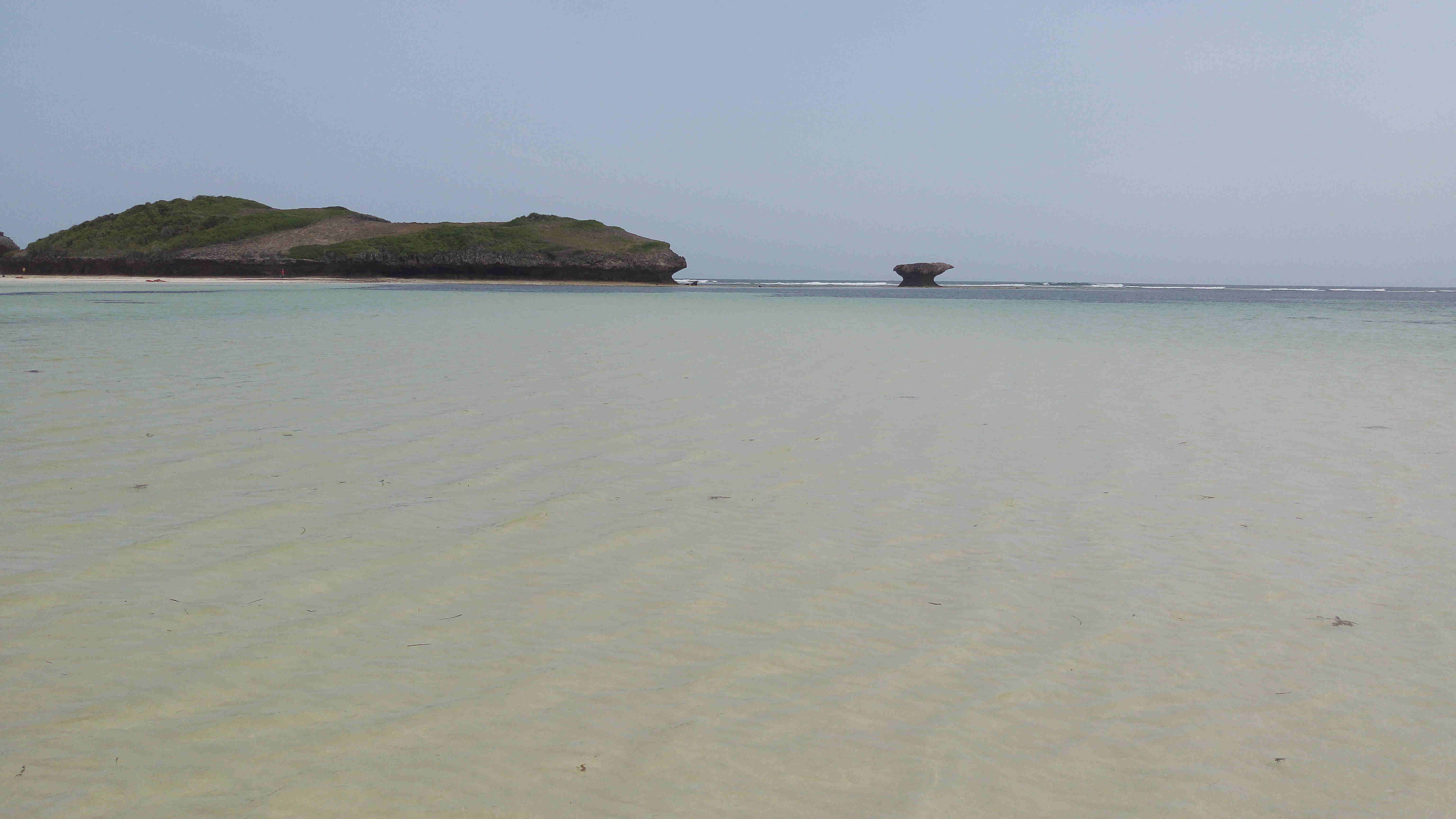 Low tide & clear sky
If you love Swahili culture and pristine palm tree beaches, then this is your hot spot too.
Watamu beach lay in majestic turquoise waters of Watamu Marine Park and Reserve, a favorite nesting ground for turtle and sand bathing. Also, the beach is characterized by a warm calm breeze, clear sun, and gentle waves, ideal factors for kite-surfing, snorkeling, scuba diving, fishing competition, and beach walks.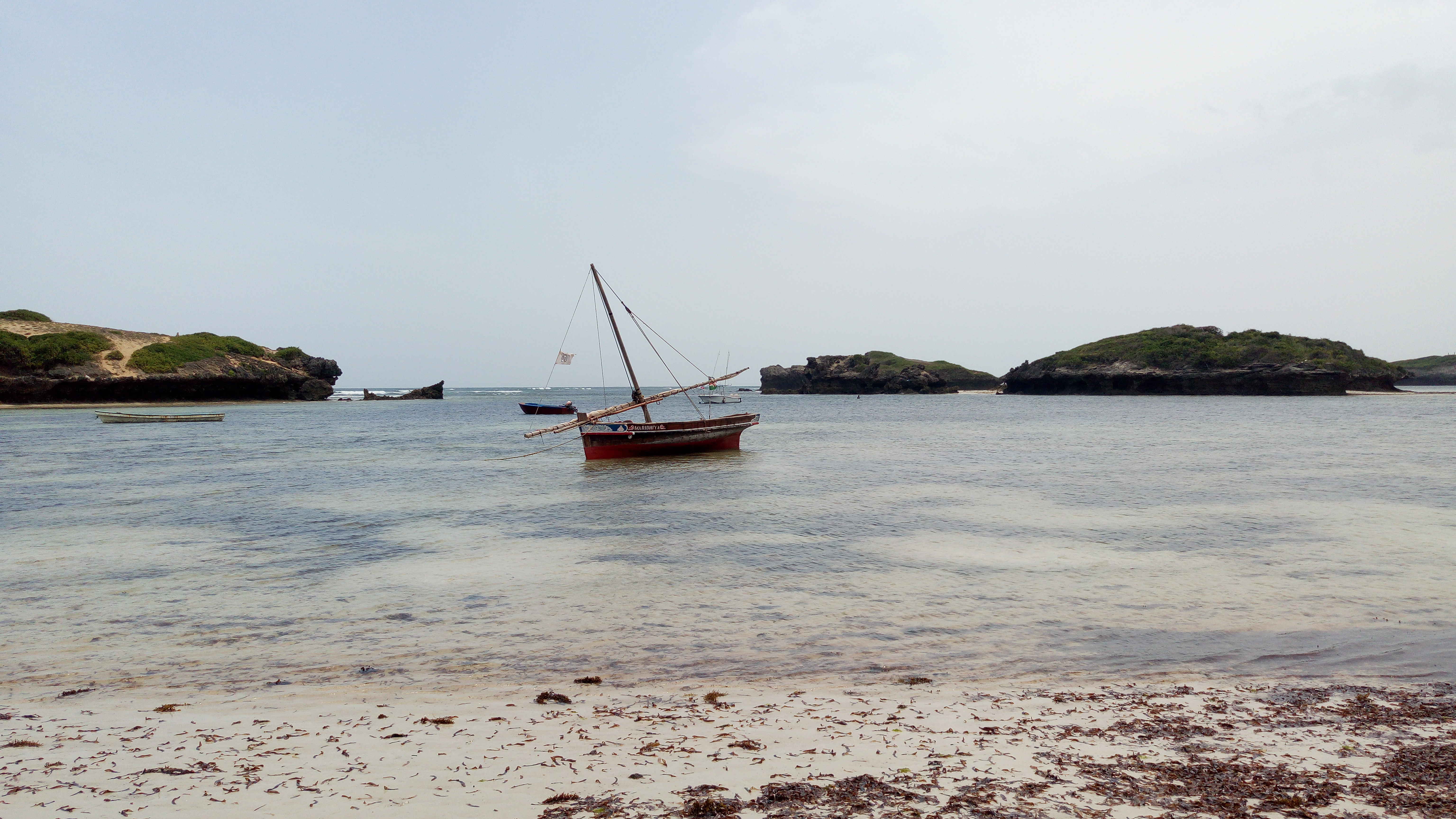 Swimming with or watching dolphins play is a thrilling life adventure you would not want to miss. Just get your swimming gear and camera ready for a lively moment. Dolphin trips are usually morning hours before they disappear into the deep seas.

Marine park and sunset dhow safaris along the Mida creek are another great admiration of Watamu Beach. Remember also to visit Gede ruins and Arabuko-Sokoke forest for a great Watamu vacation.
Watamu Beach

With the endless blue sky above and promising sunshine… Watamu beach is ready to give it all. From well-established world-class resorts and hotels to memorable beach vacations. 
Between August and September, its seaweed season and the beaches may be a little bit off. However, the beach keeps on inspiring, and when their season is over - clean white sand sprouts out once again.
Since Watamu Beaches span several kilometers, only beaches that distinguishes themselves and are less crowded make our Watamu Beach holiday list.
Garoda Beach

Let me start with my all-time favorite of Watamu beaches… Garoda Beach. I love this beach and its one that you don't want to miss either. It's the most exciting, cleanest, and biggest of all Watamu beach. 
At low tide, the aquarium is spectacular and the extensive white sandy beach and shallow waters make a great playground for both adults and children.
If your interest is just to relax and sunbath by the beach watching kite surfers; you can book your space at the coach garden. Also, don't forget to grasp beautiful African souvenirs from the stands nearby - a great memory for this beach. 
Jacaranda Beach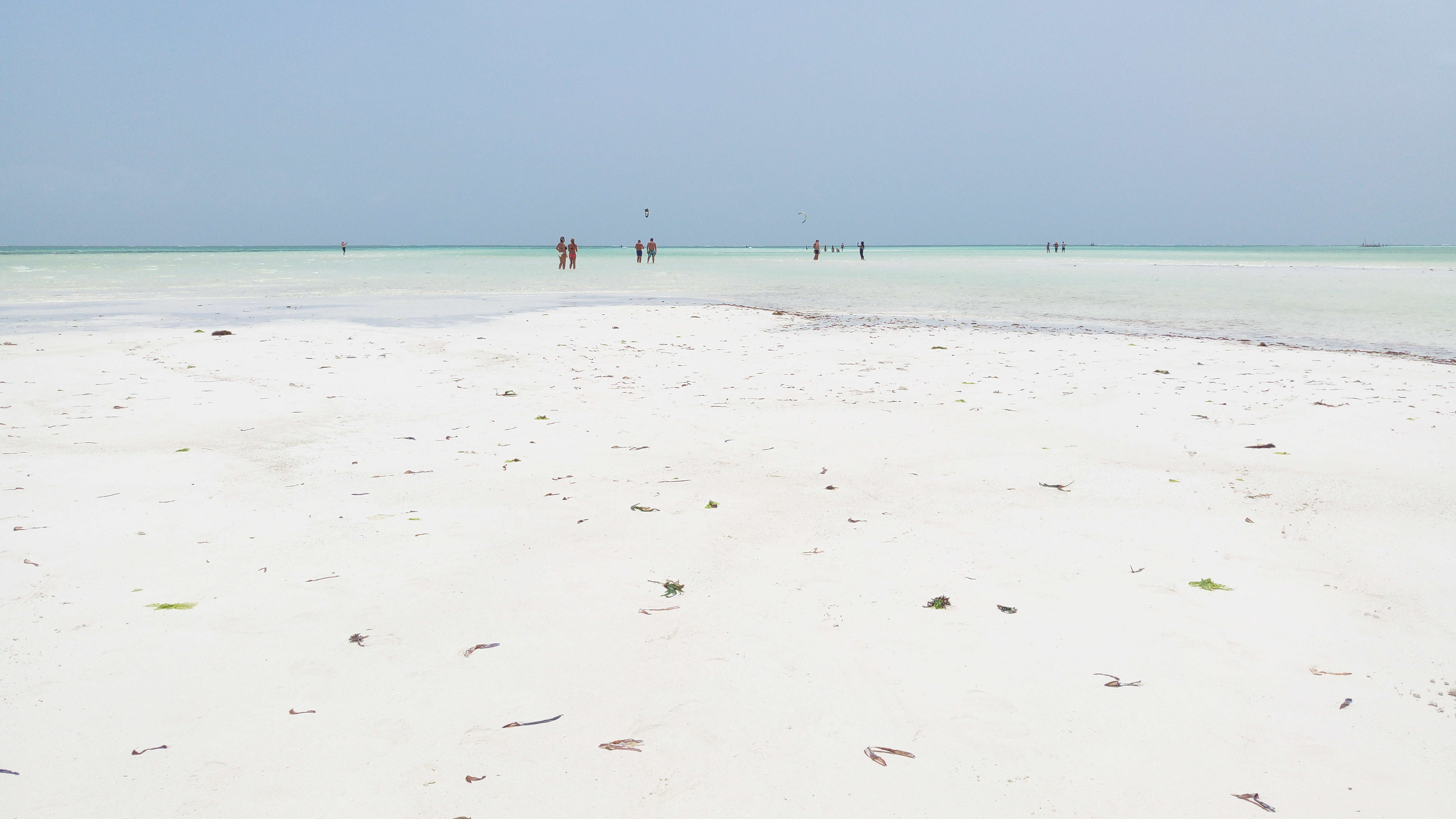 Jacaranda Beach
Jacaranda beach is the furthest of all Watamu beach and one of the most admired. Located further north of Watamu, the beach is about 6 kilometres drive from the town. The road to Jacaranda beach is unpaved, and the ride can get a little bit bumpy. 
However, the beach is worth the drive. From the freshly salty aroma filling the air to caressing breeze and view of crashing waves on the far reefs - is a perfect remedy for relaxation. 
At low tide, the extension of glittering sandy beach and the glittering light water waves is a peaceful serenity of beach tour.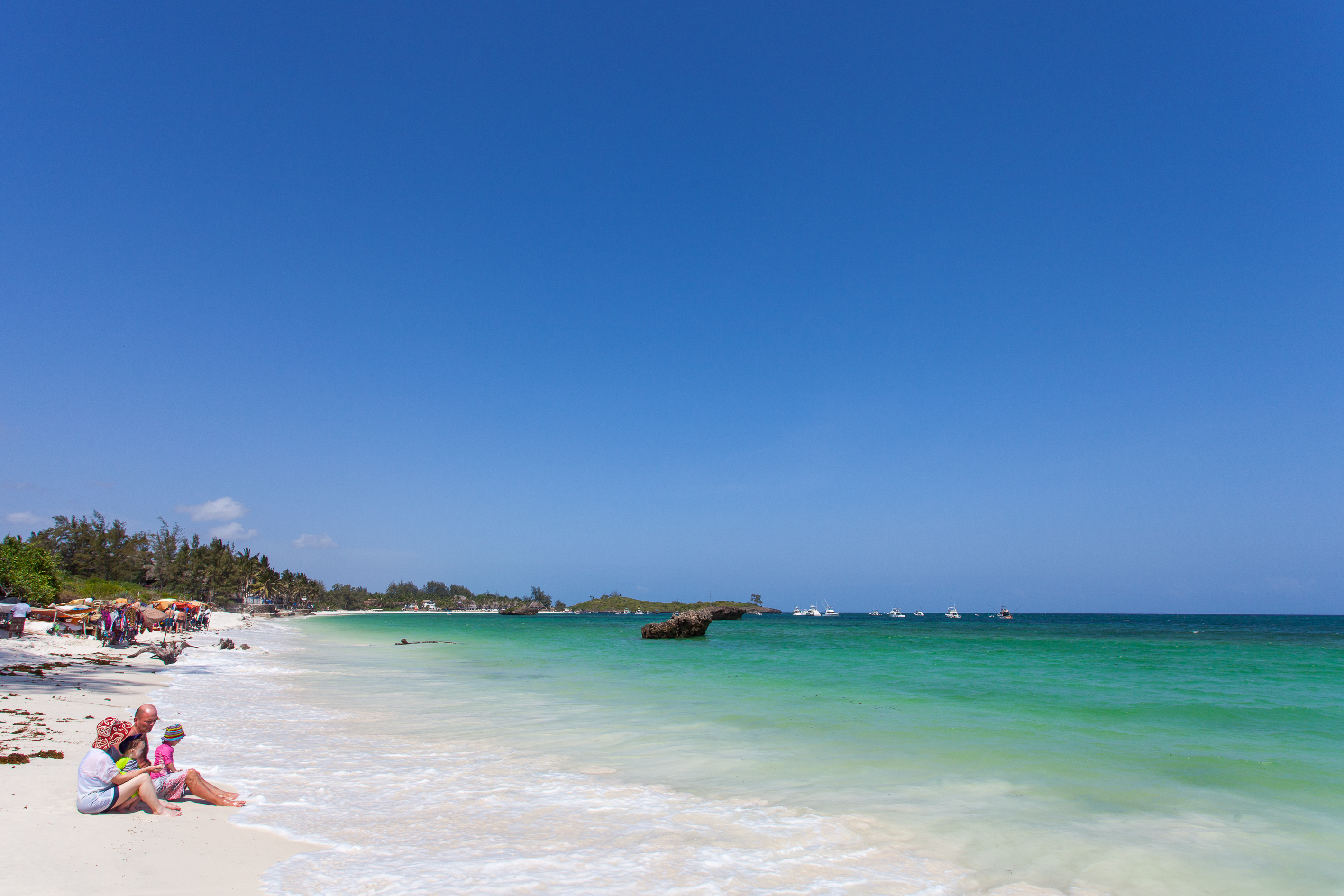 Turtle Bay Beach
Another stunning beach you need to add to your list... is Turtle Bay Beach. This beach is mostly a burst of activities and various relaxing options. From jogging to surfers to kids building castles to beach games and beach bonfire parties.
If you wish to see or participate in turtle conservation, there is a turtle nursery just by the shoreline. Seeing turtles make their laborious way up the beach and back down to the waves… is a charming scenario. 
Beach boys here are polite, well organized, and respect privacy. They don't encroach to the private beach area.
Tempo Point Beach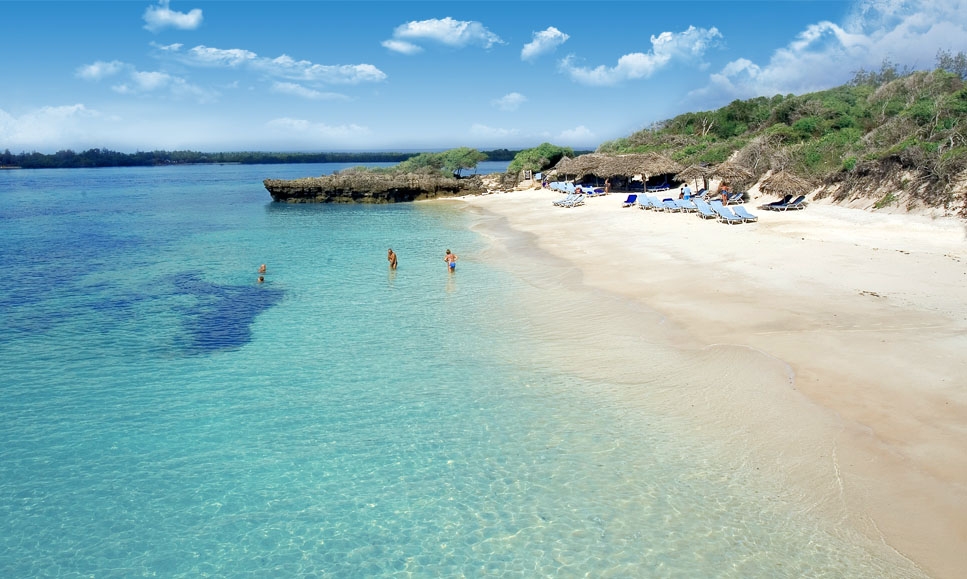 Temple Point Beach
Another fancy beach is Tempo Point Beach. Bordering Mida creek and surrounded by tropical gardens with a backdrop of mangrove forest… makes the whole experience unique.
The beach is a natural private beach. It's in a lagoon crescent-like shape and not easily accessed from the beachfront unless it is 'really' low tide. 
Best access to the beach is through Tempo Point Resort. At high tide, the water swallows the whole beach and, it is advisable to use the resort's swimming pool.
Getting to Watamu

Located 95kms north of Mombasa and 28kms south of Malindi, Watamu town is best accessible by road. 
A flight from Mombasa will first get you to Malindi, then connect by road to Watamu town by either a public means or use a private tour van. 
When I first visited Watamu beach, I used public means from Mombasa to Gede, where I then reconnected to Watamu town. There are no direct means from Mombasa to Watamu or vice versa unless you are using a private vehicle.