Mombasa Beaches – The Heart of Beach Vacations
Longing for a fairytale beach vacation? Welcome to Mombasa beaches, an ultimate holiday destination.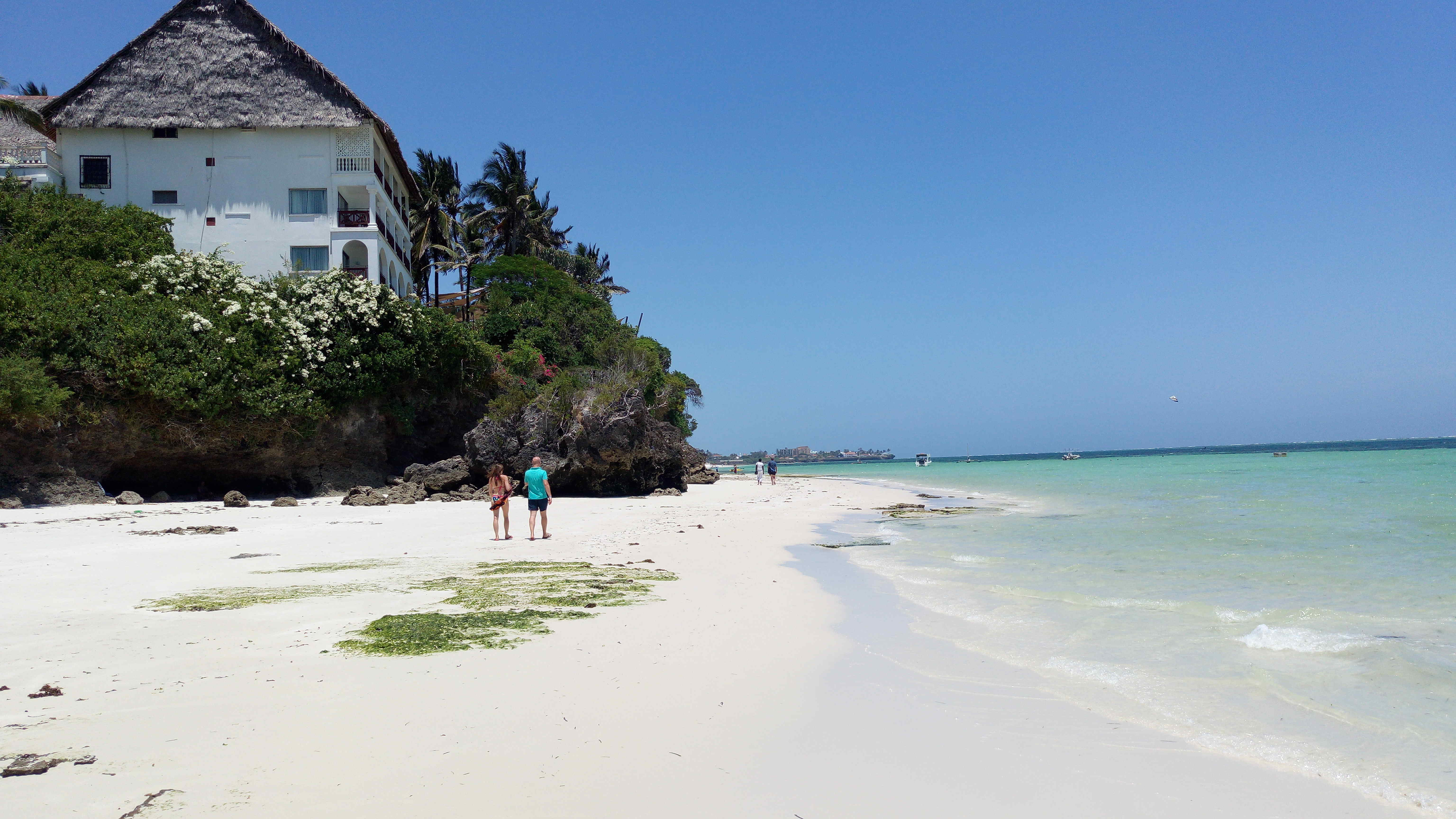 We all dream of escaping to "sweet spots" with warm breathtaking and eye-opening beaches; Mombasa is the seventh heaven. It is known for its amazing beaches, an ocean calling out to swimmers and breeze that puts the mind at ease. 
Mombasa beaches encompass virtually everything you cloud want for your summer beach getaway. Pristine sand, sky raising palm trees, marine coated aqua water, ocean throwing adventures, classy resorts, and restaurants.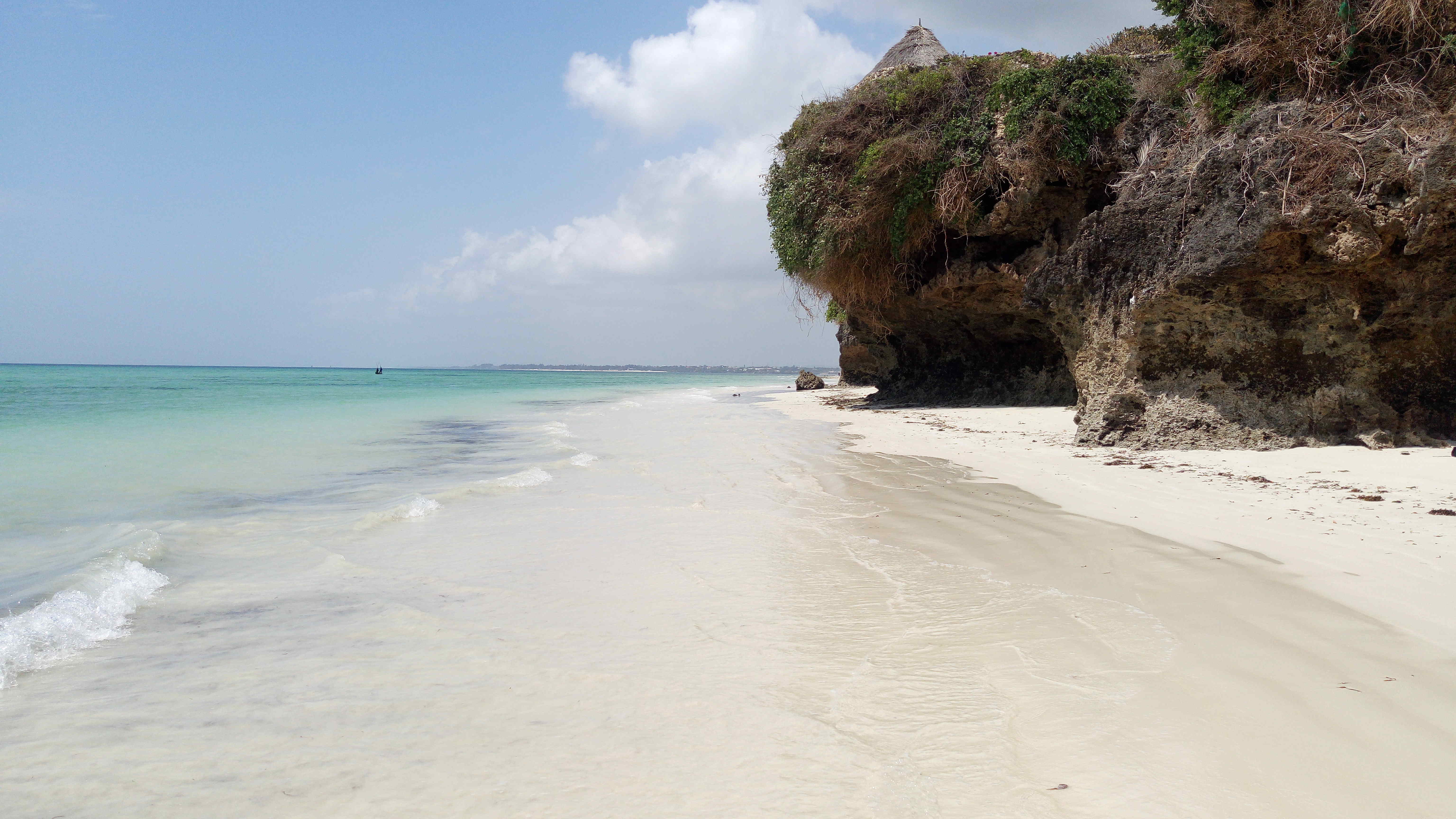 Simply gazing at the beaches leaves you with overflowing inspirations to hit the waters for snorkeling, scuba diving, or even book a jet ski tour- which it's like a safari on the water. 
You can also board a glass-bottom boat to gander at the wonders of the deep at the majestic waters of Mombasa Marine Park Reserve.
Mombasa naturally is a hot place. You can have a glass of cold papaya juice or coconut water to hydrate and revitalize yourself while just relaxing on a deckchair watching the tide roll away.      
A trip to Mombasa would not be complete without day visiting one of these beaches.
With a glorious view of the ocean, Nyali beach is truly a stunning beach to behold and a perfect place to catch a wave right next to a bustling city. 
Whether you want to walk down the beach or take a camelback ride, taking one small step out of this white sand proves even more accelerating. 
What sets Nyali beach apart from the rest are: the trees which give the beach just the right equilibrium of sun and shade, amazing coral cliffs scenery, long and wide glittering white soft sands - even allows beach walkers to create sand arts. 
Most people and families love this beach for picnics, beach outings which, make it perfect for a day at the beach. This is one beach you have to explore.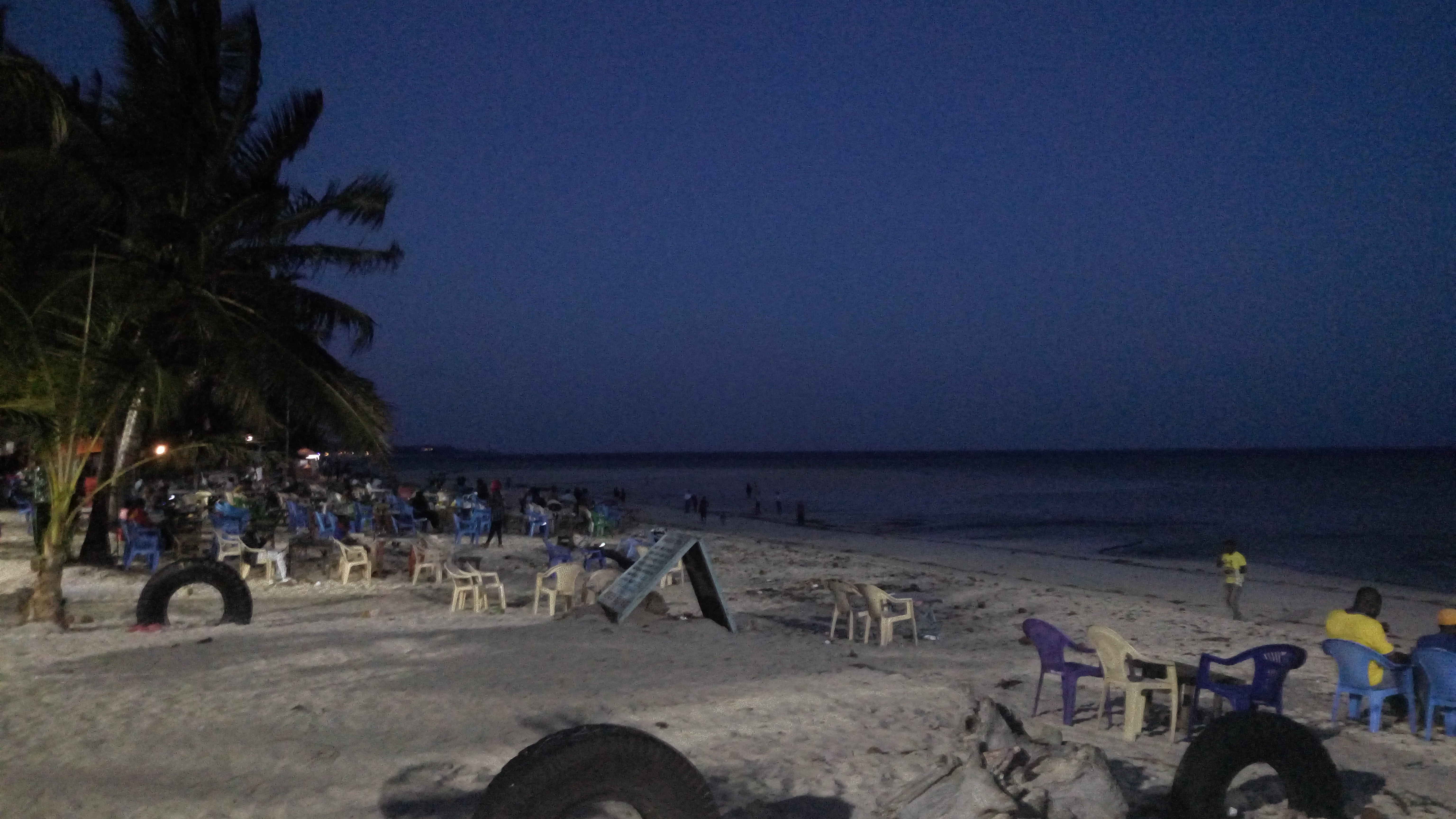 If you prefer plenty of socializing and entertainment - Pirates beach is a magnificent place to explore. 
Pirates Beach is the most active in Mombasa. You could argue everyday spend on Pirates beach is a festival with its busy playground, beach performer, thriving makeshift souvenir shops, and restaurants. 
Pirates Beach is a 24/7 beach that never goes to sleep. Here is more about this rendezvous beach.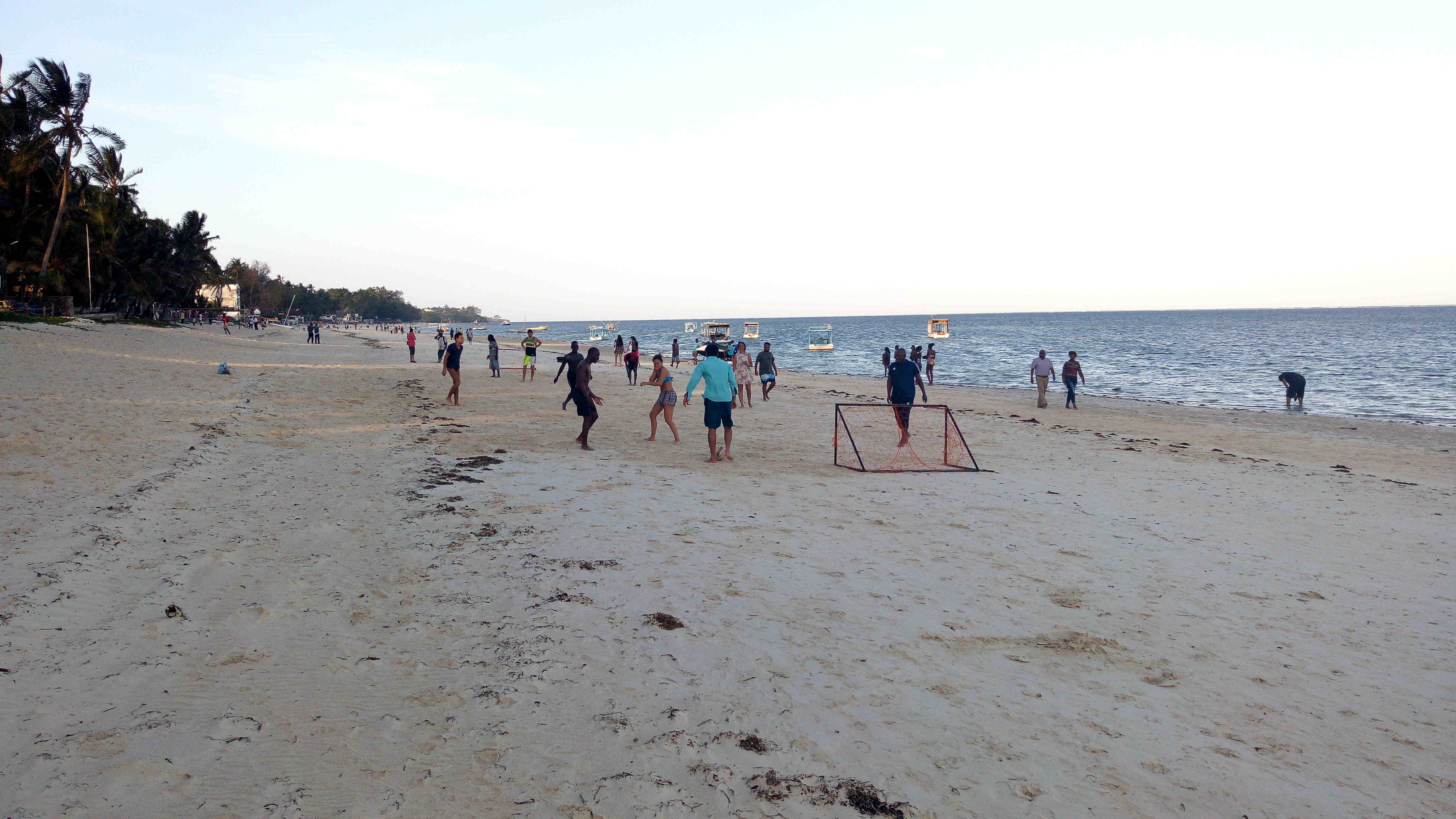 Bamburi Beach is a lively beach that extends for miles, water that sparkles like a sea of aqua diamond and pleasurable hotels and restaurants conveniently nearby. 
This beach is not just for the mellow crowd but also energetic athletes. In addition to water sports, Bamburi beach attracts beach gamers for volleyball and football with the sand acting as pillowy carpet to land. 
Numerous boats and yacht lines the crystal clears waters adding to its natural beauty. Read more of our Bamburi beach. 
Shanzu Beach

Shanzu beach is one of the preferred beaches that offer a calm ambiance with picturesque views away from the city. 
Few resorts lined up this beach stretch giving it its calmness. You are likely even to think you known the whole beach to yourself.
Swahili culture here is livelier. Most resorts are made of Swahili natural material such as roofing, have Swahili cuisine menu, and electrifying Swahili beach dances. 
For an authentic and fun experience: go shell hunting at the vast coral beach. When its low tide, the ocean retreats almost beyond the reefs and exploring the beach is possible.Walking on coral can be rough, ensure you have proper beach sandals on.
A short walk along the beach stands historical ruins of 'Jumba la Mtwana'; a perfect place to visit. Jumba la Mtwana was used as a temporary holding place for slaves before they were shipped out.
Getting to Mombasa

Most of Mombasa beaches are on the north coast and within a short drive from the city.
Mombasa city is on an island and only accessible by connecting bridges or boats. It has a developed modern transport system. That is trains, roads, an airport, and port harbor. Here is our Mombasa city guide.